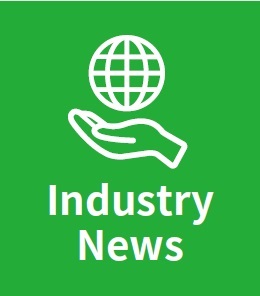 New Office Inauguration Introduction to Chairperson Lee Mei and Vice Chairperson Chen Zhi-ming of the Fair Trade Commission
The newly appointed Chairperson and Vice Chairperson of the Fair Trade Commission (FTC) Lee Mei and Chen Zhi-ming took office on February 1, 2021. Meanwhile, two current FTC commissioners Guo Shu-zen and Hong Cai-long sworn in for their next term on the same day. FTC Chairperson Lee Mei, Vice Chairperson Chen Zhi-ming, and two renewed commissioners Guo Shu-zen and Hong Cai-long were recommended by Premier of the Executive Yuan on October 30, 2020, later approved by the Legislative Yuan on December 31, 2020, and then formally appointed by the Executive Yuan on January 19,
2021. Their term of office started on February 1, 2021 and ended on January 31, 2025.

The new FTC Chairperson Lee Mei has excellent education and professional experience. She earned her LL.M. at National Chung Hsing University and is a qualified lawyer. She used to serve as the Director General of the Department of Commerce, MOEA, and Deputy Director ofTaiwan Intellectual Property Office. Her specialties include Company Act, Intellectual Property Law, and related business laws. After 30 years in public service, she has had a complete experience in public service. In addition, her ability to communicate and interact with the industry and effectively promote policies is highly recognized by all walks of life. The new FTC Deputy Chairperson Chen Zhi-ming earned her S.J.D at Northwestern University and has served in academia for years. She used to work as a professor and dean of the Department of Financial and Economic Law at Chuang Yuan Christian University. Her specialties include Fair Trade Act, management theories and policies, and law & economics analysis.

As indicated by Chairperson Lee Mei, the FTC's future work will focus on 3 main points: better transparency in administrative procedures, enhanced external communication, and grasping the digital economic trends as well as keeping laws & regulations up with the times. Chairperson Lee Mei further indicated that in the future the schedule of administrative procedures for individual cases shall be clearly clarified, including replenishment time, review time, and internal document round trip, in order to establish standard operating procedures (SOP) for case handling and effectively simplify administrative process.

As for issues concerning the management of multilevel marketing/direct selling industry, including suggestions proposed by legislators at a review meeting held at the Legislative Yuan, such as "switching from filing system to approval system", "participating in electronic contract", and "compulsory membership", Chairperson Lee Mei did not clearly reveal her position. However, other commissioners expressed their open attitude towards electronic contract, holding the opinion that digitization has become a common scene in commercial transactions and operations in the market and should be promoted in response to the situation as soon as possible.

At present, although the industry has proposed a draft amendment to Multi-Level Marketing Supervision Act, the FTC has not presented their official counter proposal yet. In the future, the DSA will continue to care about issues concerning the amendment of Multi-Level Marketing Supervision Act and collect legal concerns regarding the operation of the FTC raised by member companies so as to communicate with the FTC or related authorities.