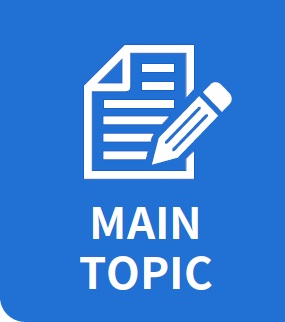 Industry Trends Observation -- What has COVID-19 epidemic taught us?
Since the outbreak of COVID-19, our daily life has been overthrown and everybody's life is still being affected by the epidemic. In the midst of the pandemic, the most prominent phenomenon is the intensity of "staying at home". After being put under Alert Level 3 for nearly 45 days, finally we are welcoming loosening of some COVID restrictions. According to a survey conducted by iSurvey in July, comparing to the early stage of Level 3 COVID-19 alert, consumers are still enjoying the benefits of "working from home", e.g. reduced commuting time and freedom of work arrangements. But in the meantime, they are suffering from less interaction with people. Apart from wearing a mask and frequently washing hands, the top 3 increased behaviors consumers do during the pandemic are cooking at home, watching TV, and online shopping. In addition, staying-at-home too long may put various stresses on people such as body shape stress due to lack of exercise, daily life stress due to need for variety of three meals in a day, and psychological stress due to staying at home for too long.

The impact of general environment has brought the change of consumers' mindset and behaviors, as well as ups and downs in the market. As said by Winston Churchill, former Prime Minister of the United Kingdom, "Never let a good crisis go to waste." Judging from the phenomena of stay-at-home economy and working from home stress, it might be a unique opportunity for direct selling businesses to make a gorgeous turn and get to a higher level in this "unusual period".

Observation 1: Enhanced digital support and uplifted power of Fanocracy
With the distance between people being enlarged by the epidemic, communication in the cyber world is getting more dynamic. An online shopping environment that features a smooth and easy-to-use O2O business model and charming products, that are easy to get started and meet the needs of consumers, have become basic necessities for each company.
Consumers in the digital era are used to acquire information content via the Internet. Therefore, how to "encircle" these consumers and encourage them to come frequently and stay longer each time has become relatively important for social media management. This is also the reason for transition from e-commerce to social commerce being so popular during this time.
Being the shortest path for communication between brands and consumers, social commerce is able to directly touch the heart of consumers in both online activities and product sharing. Therefore, whether at present or in the future, social commerce has a high possibility for development, which cannot be ignored. Certainly, each company needs to decide carefully on how to seek innovation and change and stick to their essence at the same time.

Observation 2: Building a personal brand starts with daily care.
At the onset of coronavirus pneumonia in Wuhan, the first victimized disaster area of the epidemic, "community group buying" started spreading like a wire file in the whole mainland. Products popular for community group buying have changed from fresh food and household cleaning supplies to consumer goods, such as makeup & skincare products, nutritional supplements, and 3C products ever since. The representative of each community would serve as a "group leader" to collect orders from neighbors in an active way via WeChat to buy products collectively.
In fact, many direct selling partners have implanted the concept of "group buying" in product sharing. Is it advisable to start with, by putting more effort in social network, caring about matters in fans' daily life, such as sharing personal solutions for "stay-at-home stress", and expanding to business promotion later on? Simultaneous online-offline operation might be a worthwhile thinking direction in this regard.

Observation 3: Taking care of the heart of regular customers with online-offline integration.
Retaining consumers is not the sole solution for social commerce. O2O commerce might as well be a breakout practice under the COVID-19 pandemic. For example, it might be advisable to put more effort on "loyal customers" and establish a physical store with "a sense of security".
Take Shin Kong Mitsukoshi, the leading department store chain in Taiwan, as an example. With the "Regular Customers System" launched last year to integrate online transactions and offline main customer relationship management, Shin Kong Mitsukoshi has successfully re-boosted its performance from the stagnation caused by the COVID-19 pandemic. Through the Regular Customers System, service assistants can guide their main customers online and through mobile payment connection, customers can easily make the payment and have their orders directly delivered to their home. On the other hand, some fashion boutiques hold small scale new goods launce exclusively for high-end customers at their flagship store on separate time periods to manage their customer relationship so as to create a buying atmosphere, as well as relieve customers' boredom of being confined to home for quite some time now.


With the prominence of digitalization, the demarcation line between the traditional channel and the direct selling channel has become less and less obvious. In the meantime, the competition between them is becoming more and more intense. According to the "2020 Investigation Report on Multi-level Marketing (Direct-selling) Business Development Status" published by the Fair Trade Commission, under the impact of COVID-19 pandemic, last year's overall turnover reached NT$ 98.009 billion, increasing NT$4.468 billion (4.78%) comparing to that of 2019.
Although a record-breaking growth has given a boost to the industry, in the face of today's wildly progressing technology and rapidly changing situation, the direct selling industry still needs to be in a state of preparation all the time. The pandemic will be past eventually. Most importantly, the question is, have we learned something from the epidemic? Are we prepared for the post-COVID-19 era? Only by making use of digital technology and precisely grasping the market trend, will we be able to achieve another wave of growth in the post-COVID-19 era.