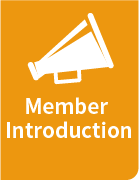 Sunrider Taiwan Development Ltd.
SUNRIDER was founded by Dr. Tei-Fu Chen and Oi-Lin Chen, MD in Utah USA in 1982. However, their career journey had started decades earlier when Dr. Chen was still living in his native land Taiwan. In the process of his growing up, Dr. Chen was a feeble child. His grandfather used the long-inherited Chinese medicinal plants to take care of his health. The strong efficacy of medicinal plants ignited Dr. Chen's lifelong passion for Chinese herbal medicine.

When studying herbal medicine and pharmaceutics at college, Dr. Chen met Ms. Oi-Lin Chen, a talented medical student from Hong Kong, and tied the knot with her later on. With common interest in nature, expert knowledge in science, and entrepreneurship, this couple started a business with an aim to change people's life by means of natural medicinal plants. Founders Dr. Tei-Fu Chen and Oi-Lin Chen, MD, and their two sons Dr. Reuben Chen and Eric Chen are all trustworthy experts in herbal nutrition. The founder's family manages and controls all aspects of the manufacturing process to ensure the efficacy, pureness, integrity, and safety of their products.

By combining ancient Chinese wisdom, traditional Chinese herbal cuisine, and advanced science, we have provided you with a new nutrition level that is extremely close to nature, which we call "The Art of Herbal Science™". When you nourish your body with high-quality plant ingredients, which help to cleanse and metabolize your body, your body will strike a balance. A balanced body is the cornerstone of your health. The equation "Nourish + Cleanse = Balance" is what we call "Philosophy of Regeneration ® ".

Upholding the philosophy of "Philosophy of Regeneration ® ", SUNRIDER combines Oriental traditional herbal essence and Western state-of-the-art technology, and through concentration and extraction techniques, to produce herbal supplements, cosmetics and household products to help people live a balanced and healthy life.

Our vision is to foster a culture of business opportunity so as to make people around the world able to challenge conventions, push beyond boundaries, and pave their own path to success.

We believe that investing in the holistic well-being of people allows them to live out their best life possible. Based on this belief, we have been committed to empowering people to pursue prosperity in both personal and professional development and promote a healthy lifestyle at the same time.